Welcome, anonymous user
Please enter the KNMI Climate Explorer, a research tool to investigate the climate. This web site collects a lot of climate data and analysis tools. Please verify yourself that the data you use is good enough for your purpose, and report errors back. In publications the original data source should be cited, a link to a web page describing the data is always provided.
Start by selecting a class of climate data from the right-hand menu. After you have selected the time series or fields of interest, you will be able to investigate it, correlate it to other data, and generate derived data from it.
If you are new it may be helpful to study the examples.
Share and enjoy!
Some restrictions are in force, notably the possibility to define your own indices, to upload data into the Climate Explorer and to handle large datasets. If you want to use these features please log in or register.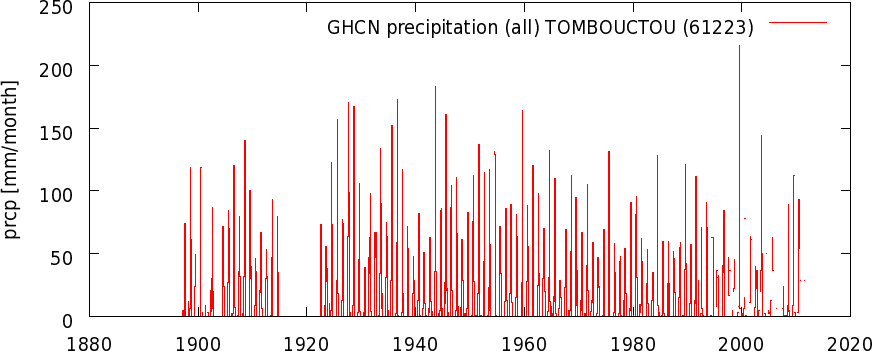 News
10-aug-2013
Due to illness I will be unable to offer much support for the Climate Explorer the next half year. If there are technical problems (missing data or analysis methods that do not work) please also contact Camiel.Severijns@knmi.nl.
22-nov-2013
Added hurs (relative humidity) to the CMIP5 dataset, put in list instead of huss (specific humidity).
01-nov-2013
Added a first version of the Climate Change Atlas inspired by the IPCC WG1 AR5 Annex I "Atlas". Please report bugs
18-oct-2013
Computing annual means of CMIP5 data should work again (thanks a lot Jorge).
18-oct-2013
NCEP/NCAR and TAO data are updated again now that the shutdown has been ended.
08-oct-2013
Fixed the monthly update of the ERA-interim monthly fields.
more...