Welcome, anonymous user
Please enter the KNMI Climate Explorer, a research tool to investigate the climate. This web site collects a lot of climate data and analysis tools. Please verify yourself that the data you use is good enough for your purpose, and report errors back. In publications the original data source should be cited, a link to a web page describing the data is always provided.
Start by selecting a class of climate data from the right-hand menu. After you have selected the time series or fields of interest, you will be able to investigate it, correlate it to other data, and generate derived data from it.
If you are new it may be helpful to study the examples.
Share and enjoy!
Some restrictions are in force, notably the possibility to define your own indices, to upload data into the Climate Explorer and to handle large datasets. If you want to use these features please log in or register.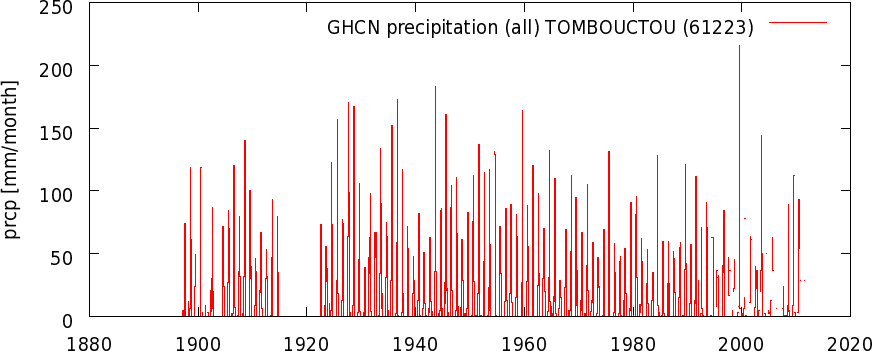 News
17-may-2013
Updated CMIP5 tasmin, tasmax, evspsbl, pme, taz (zonal mean air temperature) to the AR5 model set.
17-may-2013
CRU 0.5° global scPDSI now replaces the old Europe, US versions. (Due to an administrative error of mine they had disappeared for a few days.) (thanks Gerard, Ronald)
14-may-2013
GISS data were unavailable for a few days due to a corrupted ocean data file
13-may-2013
IPCC WG1 AR5 Final Draft deadline has passed.
23-apr-2013
NOTE: Changed the "frozen" March 15 dataset: ETHZ and the Met Office could not figure out what the correct data for HadGEM2-ES RCP8.5 r1i1p1 was, so we switched to HadGEM2-ES r2i1p1 for all scenarios (thanks Urs)
23-apr-2013
Fixed an error in the GPCP land/sea mask, which was not properly checked in the area-averaging routine (thanks Jouni)
more...